Our Firm
At Silvagni and Como, our attorneys have extensive experience in a broad range of legal matters. We combine our experience with a sensitive and patient approach to our client's needs. Our strategy is to listen to our clients and then use our knowledge to help develop a plan to achieve their goals. We have multiple offices and serve clients throughout the five boroughs of New York City and Long Island.
Our Services and Practice Areas
Our Values
We are committed to helping our clients in a wide array of legal situations, with an emphasis on our extensive experience in the areas of elder law and estate planning. If you or a loved one is elderly and in a nursing home or in need of home care services, we can help develop a plan to preserve your life savings while assisting you in navigating New York's complicated Medicaid process. If you are middle aged, we can help develop an estate plan to preserve your assets and minimize taxes, including estate, gift and income taxes, while helping to ensure that your ultimate wishes are carried out after you pass away. If you are a young adult or parent, we can develop an estate plan to protect your family and minor children.
Our Team
GIOVANNI P. SILVAGNI
Mr. Silvagni's practice areas include elder law, estate planning, trusts and estates, estate administration, asset protection, business planning, and all aspects of surrogate's court practice, including litigation. Mr. Silvagni assists individuals and families in navigating the probate process, avoiding probate, managing and planning for long-term medical expenses, and preserving their assets while minimizing the adverse impact of taxes. In addition, he assists individuals in obtaining Medicaid (both in-home care and nursing home care).
The son of Italian immigrants, Mr. Silvagni speaks fluent Italian, enabling him to help Italian-speaking individuals with asset protection and estate and medicaid planning needs. Mr. Silvagni is active in many organizations and serves on the board of directors for the "Associazione Culturale Italiana di New York" and the Columbian Lawyers Association of Queens. He regularly addresses senior citizen centers and professional organizations on the importance of estate planning and elder law. Mr. Silvagni also serves as Counsel to the National Federation of Italian American Societies.
---
IDA COMO
Ida Como was born and raised in the Williamsburg section of Brooklyn by her Italian parents who immigrated to New York and instilled the hard-working and driven characteristics she displays proudly. Graduating with honors from St. John's university in Jamaica, Queens, she then went on to fulfill a lifelong goal and attended Hofstra University School of Law. While attending Hofstra Law, Ms. Como interned at the New Jersey Federal Public Defender's office and at Russo, Keane & Toner LLP, a firm whose practice was largely based around insurance defense. Ms. Como graduated from Hofstra Law in 2010 and began her legal career at Connors and Sullivan, PLLC. In 2014 Ms. Como joined Giovanni P. Silvagni in co-founding Silvagni and Como to expand her legal career.
Ms. Como has become well versed in all aspects of elder law and estate planning. She has helped numerous clients to execute specialized estate plans. Ms. Como has guided clients through estate administration and probate, as well. Ms. Como aspires to treat each of the families she works with as if they were her own.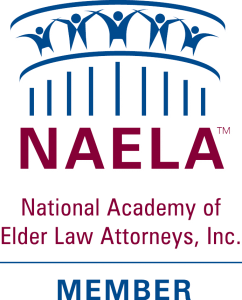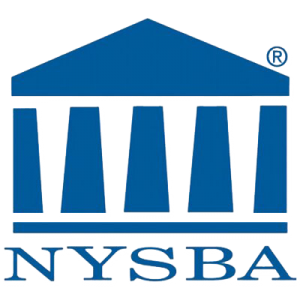 Free Local Seminars
If you would like to attend a free seminar or host a seminar at your Church or association meeting, contact us.