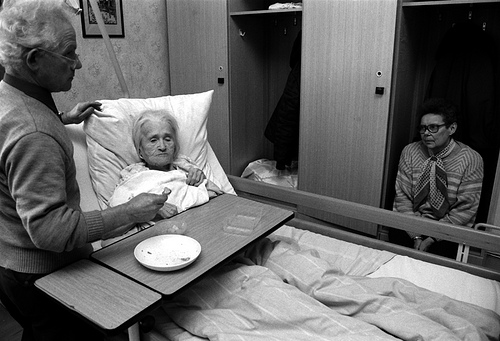 One common misconception is that a person going to a Nursing Home must give all their assets
to the nursing home. In most cases, one can save all or at least a good portion of their assets with
some planning, even if they are already going into a nursing home.
In most cases Medicare and private health insurances do not cover Long Term Care, so a person
in a Nursing Home must either pay privately for their care or attempt to become eligible for
Medicaid. Paying privately for a nursing home can cost $10,000 to $15,000 a month and can
easily bankrupt most people in a short amount of time.
Therefore, it is often better to try to become eligible for Medicaid to pay for the nursing home.
However, there is a "look back" period if you are applying for Nursing Home Medicaid benefits.
In New York, the look back period is 5 years. Which means, if you have given away assets over
the last 5 years, there will be a penalty period which will render you ineligible for Medicaid
coverage.
In most cases, you do not have to surrender all of your assets to the nursing home, even if you
have not planned in advance. There are a handful of important exceptions to the 5 year look
back rule. For example, in New York, transfers of assets to a spouse or a disabled child are
exceptions to the look back rule. Also, in the case of your personal residence, transfers to a child
or sibling who has lived with you for at least 2 years is also an exception to the rule. In cases
where none of the exceptions exist, there are planning techniques such as promissory notes
which can be used to protect at least a portion of your assets. You should consult with an
experienced Elder Law Attorney in your area to get advice on these rules and transfers.
Unfortunately, many people do not get the right advice when they are in these situations. In
many cases, people get their advice from social workers who work in the nursing home and often
that advice is incorrect. Remember, the social workers are usually employed by the nursing
home, not by you, and often their advice to people is based on the best interest of the nursing
home.
Of course, it is strongly recommended that you do not rely on this "last minute planning". You
should try to plan in advance before you are in a situation where you need to be in a nursing
home. However, in cases where you do not plan in advance, usually something can be done to
protect all or at least a portion of your assets.
Again, it is important to consult with an Elder Law attorney in your area to get advice.
You can call Silvagni and Como at 718-928-3355 or email your questions to
[email protected]