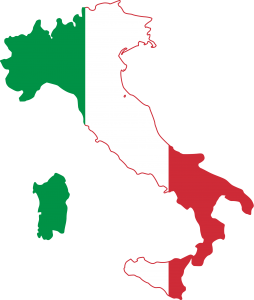 My name is Giovanni P. Silvagni and I am an attorney with over 17 years of experience handling matters relating to Elder Law, Estate Planning, Wills and
Trusts, Probate and Real Estate.  My partner, Ida Como and myself, are both the children of Italian immigrants and maintain strong ties to our Italian Culture and heritage.  In the next few months, I will be writing several short articles and answering your legal questions on a broad range of matters, with an emphasis on Elder Law, Estate Planning, Probate and Real Estate.
The purpose of the articles will be to inform and educate our Italian-American readers on the importance of Estate Planning and other related legal issues.  Most Italian immigrants came to this country with little or no assets, but they brought with them a unique work ethic and dedication to family.  Thanks to this unique work ethic and dedication to family, many have bought homes and prospered by obtaining property in this country.  It is important for our Italian Community to understand the reality of protecting their assets and property, things which they have worked so hard to keep and maintain.
We should all develop a plan in the event of sickness, incapacitation, and death, regardless of our wealth or income.  It is also important to plan so that important financial and medical decisions can be made in the event we become sick or incapacitated. If we do not plan correctly, one can lose their life savings and their home to medical expenses such as Long term and nursing home bills.  If we do not plan, our families may be forced to pay increased taxes, including both estate and income taxes. In addition, planning to avoid the Court Process known as Probate is also important so that your family avoids the delays and expenses associated with this Court procedure when we pass away.
In the upcoming articles, I will be answering your questions and explaining some of the documents and planning methods which can be used to protect your assets and ensure that your ultimate wishes are carried out.
You can email your questions to [email protected]